.61 Experience Modifier Rate (EMR) is consistently lower than the industry standard of 1.0
Hedrick Brothers Construction is committed to providing a safe and healthy environment for our employees, subcontractors and project owners.
This is achieved through training as well as established environmental, health and safety protocols compliant with local, state, and federal regulations. The standards are continually reviewed and revised, while also taking into consideration the requirements established by owners and client organizations.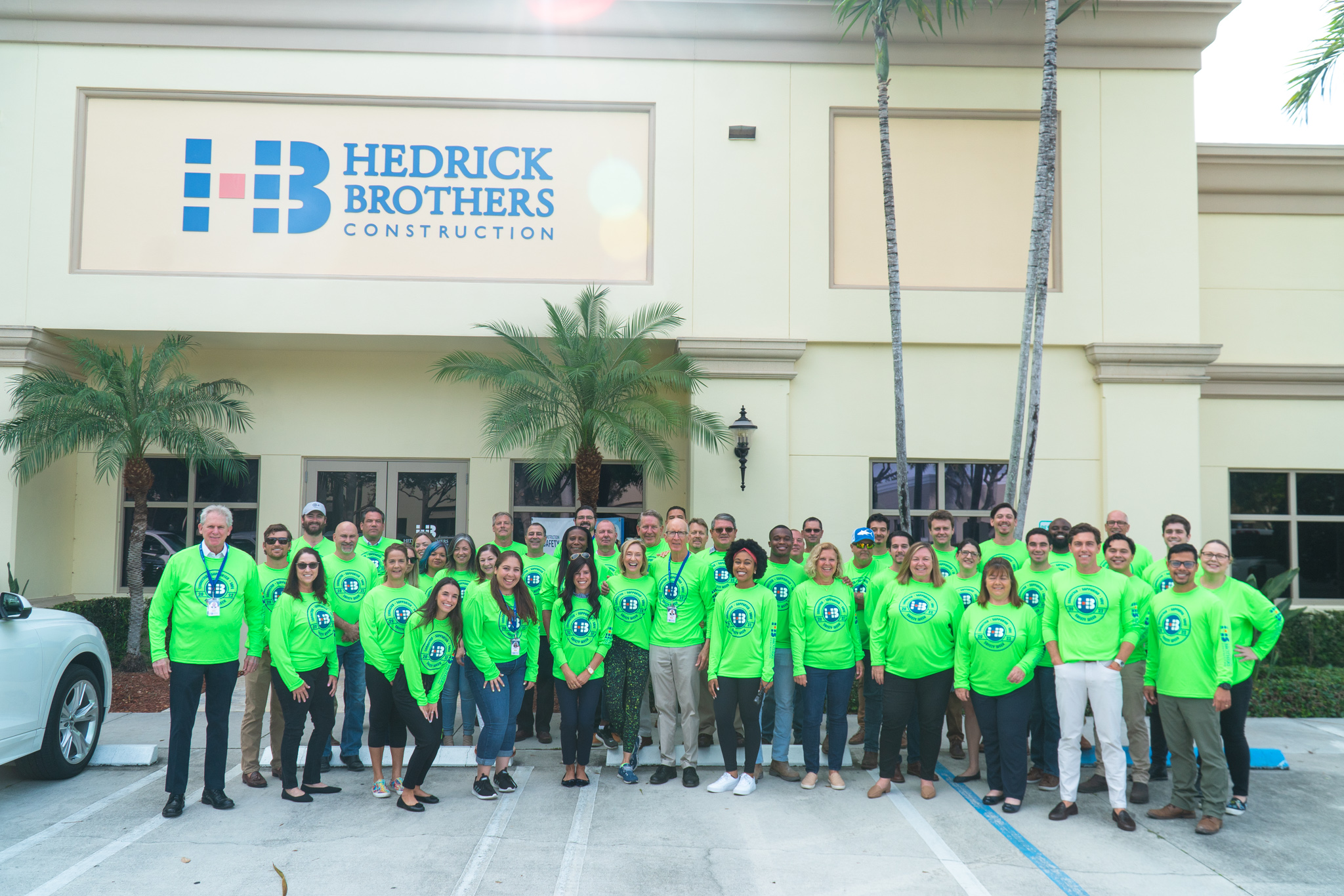 Safety and risk mitigation are implemented in the early planning stages of all projects with information obtained through:
Assessing Client's Safety Standards and Incorporating into Hedrick Brothers Construction's Protocols
Site Logistics Planning
Hazard/ Exposure Assessment
Gap Analysis
Local/ Specialty Code Review
Background Checks, as required
10 Hour OSHA Training for all project management and field
Our Safety Program guides the conduct of all employees to protect life, health, property and uninterrupted production.
Our team is passionate about quality construction and bringing visions to reality with national and regional clients and their design teams for the most challenging and complex projects.
2200 Centrepark West Drive
West Palm Beach, FL 33409
561-689-8880
info@hedrickbrothers.com
State of Florida CGC 013137
101 North Riverside Drive,
Suite 208
Pompano Beach, FL 33062
561-312-0930
1002 East New Haven Avenue
Second Floor
Melbourne, FL 32901
321-610-7083
174 West Comstock Avenue,
Winter Park, FL 32789
561-315-2358